"As you grow older, you will discover that you have two hands, one for helping yourself, the other for helping others."
- Audrey Hepburn
According to an old British legend, King Arthur created a round table to seat his knights.
Arthur wanted for all of his knights to know that they were all equaly important to him.
The act of creating the table was a symbolic reminder of how they wanted for their community to be structured without heirarchy.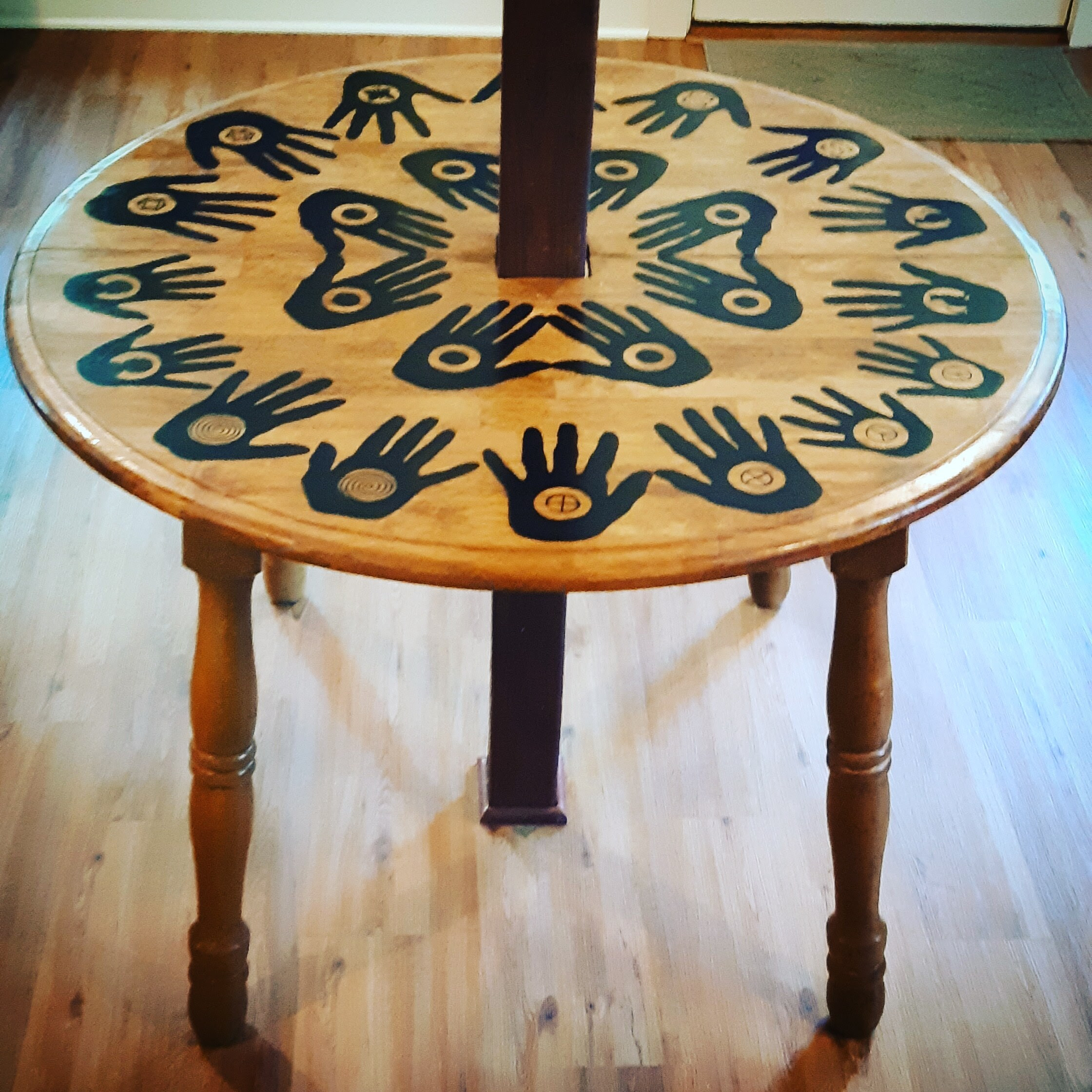 Inspired by this idea I painted a table that now sits at the center of
Studio Alchemy
!
For me this table symbolically represents how our art community here welcomes everyone as equals.
Each person has something important to say through the symbolic language of their artwork.
I had members of our art community trace their handprints onto the table.
Next I asked them what their favorite symbols were. I painted those symbols into the center of their handprints.
Now we have a centerpiece for our community that we can enjoy when we gather together for years to come!
Hear the full story on the latest episode of
The Alchemy of Art Podcast
.
Available on iTunes or any podcast platform.