Hello My Fellow Art Lovers-
"
All ballplayers should quit when it starts to feel as if all the baselines run uphill.
"
-Babe Ruth
Last week I created a painting that just didn't work. I have decided to paint over it.
This is what it looks like...
Title:
Bad Painting!
Sometimes I fight for the life of a painting. I keep tinkering with it until it shines. But sometimes I reach a point where I just have to give up, paint over it, and start something new.
This happens with my inner life too. I can beat myself up for not being perfect. (As if there are any perfect people!)
When speaking of happiness Krishnamurti said... "My secret? I don't mind what happens."
I'd also like to accept what is and
let go of the things that aren't working.
"
The problem with self-improvement is knowing when to quit.
"
-David Lee Roth
I'm more proud of this painting. It came together easily....
So we start again. We keep building and creating the world we want to see. We learn from our mistakes rather than dwelling on them.
May you also "
know when to hold 'em and know when to fold 'em!
"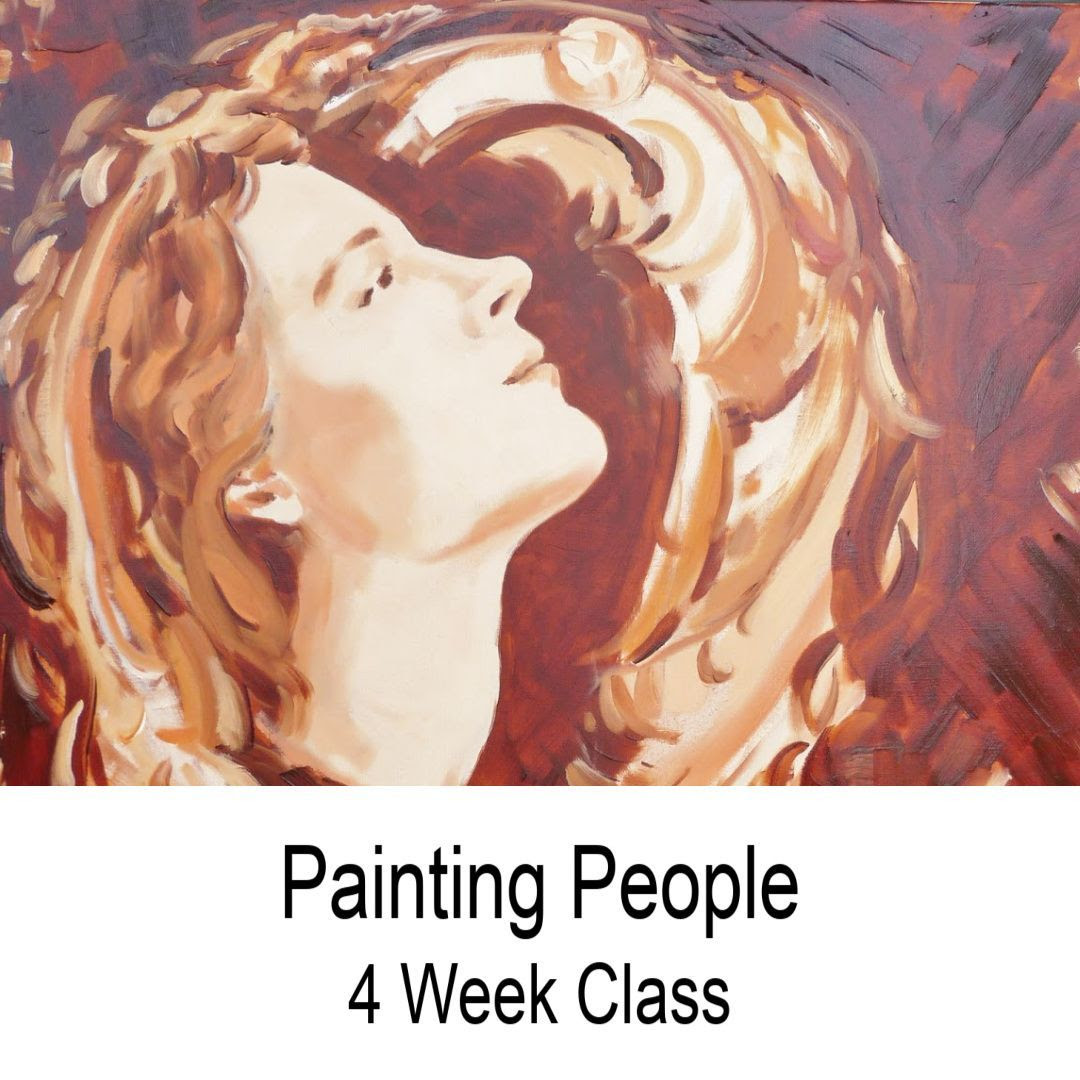 Last chance to join us!

I have one spot left in our
Painting People: Abstract to Realism class
.
It starts Saturday February 11th at 1pm
See the full list of upcoming classes on Eventbrite
May you grow toward the light and as always...