Hello My Fellow Art Lovers-
"Invisible threads are the strongest ties."
-Nietzche
New Studio Logo! T-shirts are now available!
One of the first times I came to visit my art studio I met my realtor there on a cold winter evening. I was excited to potentially buy the property. It ticked off a lot of boxes for me. It had a garden, plenty of windows, street parking and it was zoned for business or residential use. I felt worried though that my favorite students would think it was located too far away from where they lived. I was currently renting a studio space that was closer to many of them. I knew that when a business is relocated, they often lose customers.
When we arrived, I was surprised to find that in the large trees across the street were hundreds of crows. Perched up in the branches they cawed and fluttered around. Moving together as a group they migrated from tree to tree down the little stream that runs through the neighborhood. I felt delighted to see such an overwhelming congregation of birds. The experience reassured me that tribes move together, that it is within the instincts of birds and humans to move as one. I saw this encounter with the crows as a comforting sign that my art community would migrate to the new space. I bought the studio, and our art community now continues to thrive and grow within it.
So when I think of mascots for the studio I think crows AND OF COURSE CATS!
Doogie wouldn't want to be left out!
So when I was cooped up during 2020 I painted on our cabinets
cats and crows
....
And now I made a new logo for us using the cabinet design.
For a limited time you can order
Studio t-shirts and stickers here!
(Yes- I created the design in Photoshop. If you want for me to create a design for you
the commission order form is here
.)
BEFORE AND AFTER PHOTOS
Since I had to find that crow photo I stumbled across my first photos of the studio. If you love a good Before and After photo session check this out....
Before
After
Studio Before
Studio After
Kitchen Before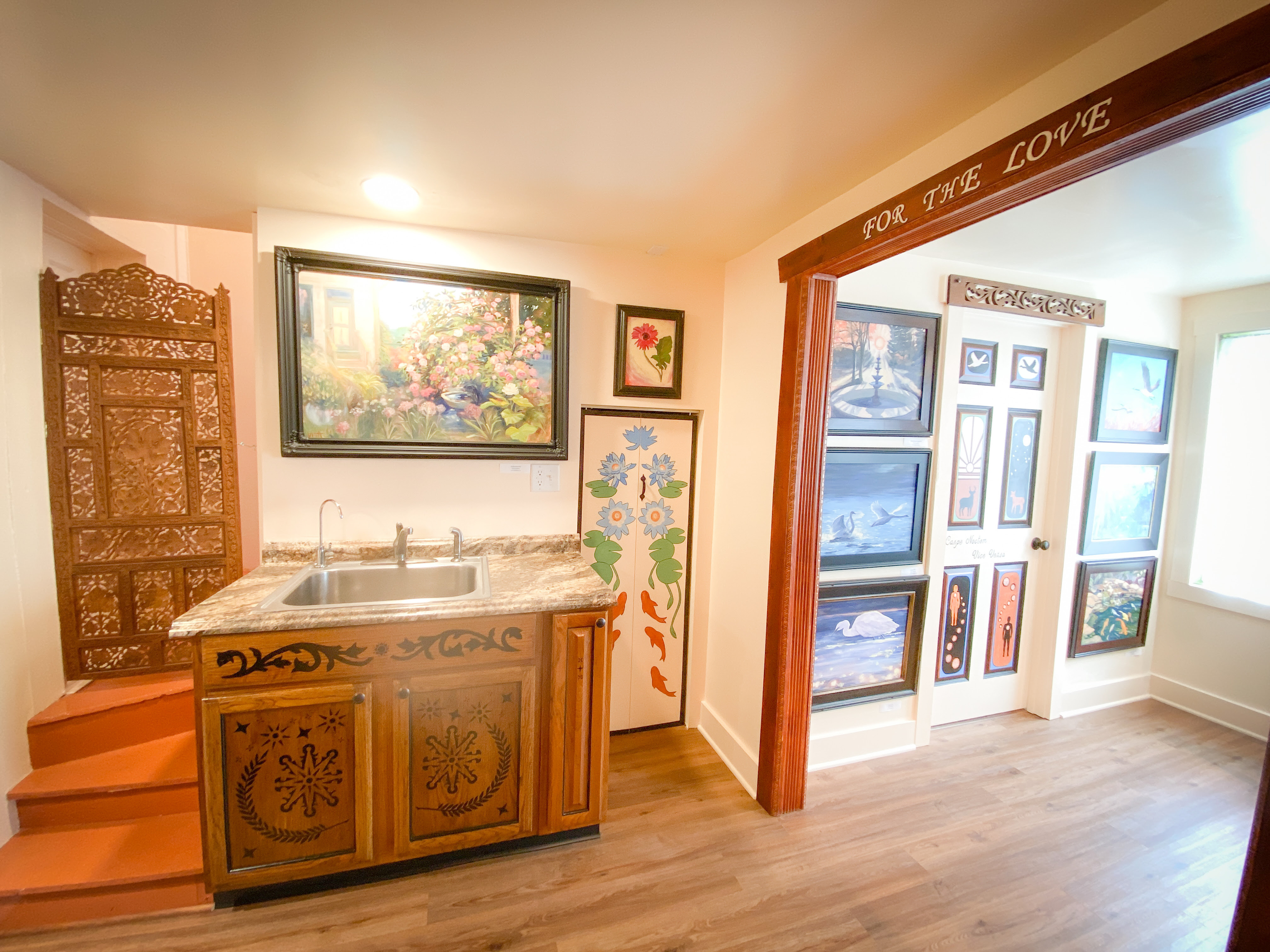 Kitchen After
Dining Area Before
Dining Area After
I called us Studio Alchemy because the ancient alchemists were all about
transformation.
And boy have we transformed!!! Whew
Now let's take a moment to laugh about it...
Order your t-shirt here!
May you grow toward the light and as always...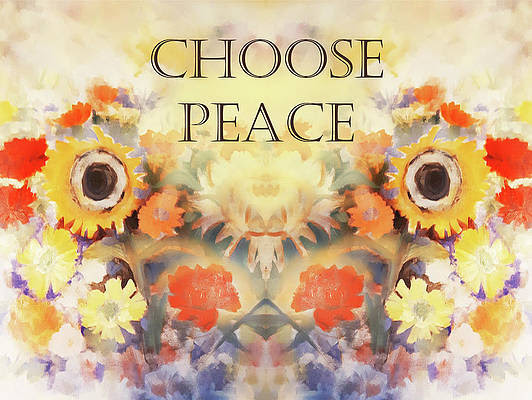 Choose Peace, Prints available here
I am working on my upcoming book on SYMBOLISM!
Stay tuned for the more juicy symbols and art philosophy as I swim through this material.
Would someone you love be inspired by this message? Feel free to share