Hello My Fellow Art Lovers-
"Without leaps of imagination, or dreaming, we lose the excitement of possibilities.
Dreaming, after all, is a form of planning."
- Gloria Steinem
Thanks to everyone who came out to my
Alchemy of Symbols Book
launch party!
Now that that HUGE project is over I have to ask myself, "What next?"
Sometimes I get stuck not knowing what to do. I have so many ideas!
Pages from my Life Plan
The trick I have found to making my dreams reality is
to create a concrete plan
.
Pages from my Life Plan
I answer questions like "what is my mission?" I brainstorm options. I make diagrams.
Vision Board 2023
And I put my ideas into picture form with collage images. These "vision boards" help me clarify what I want.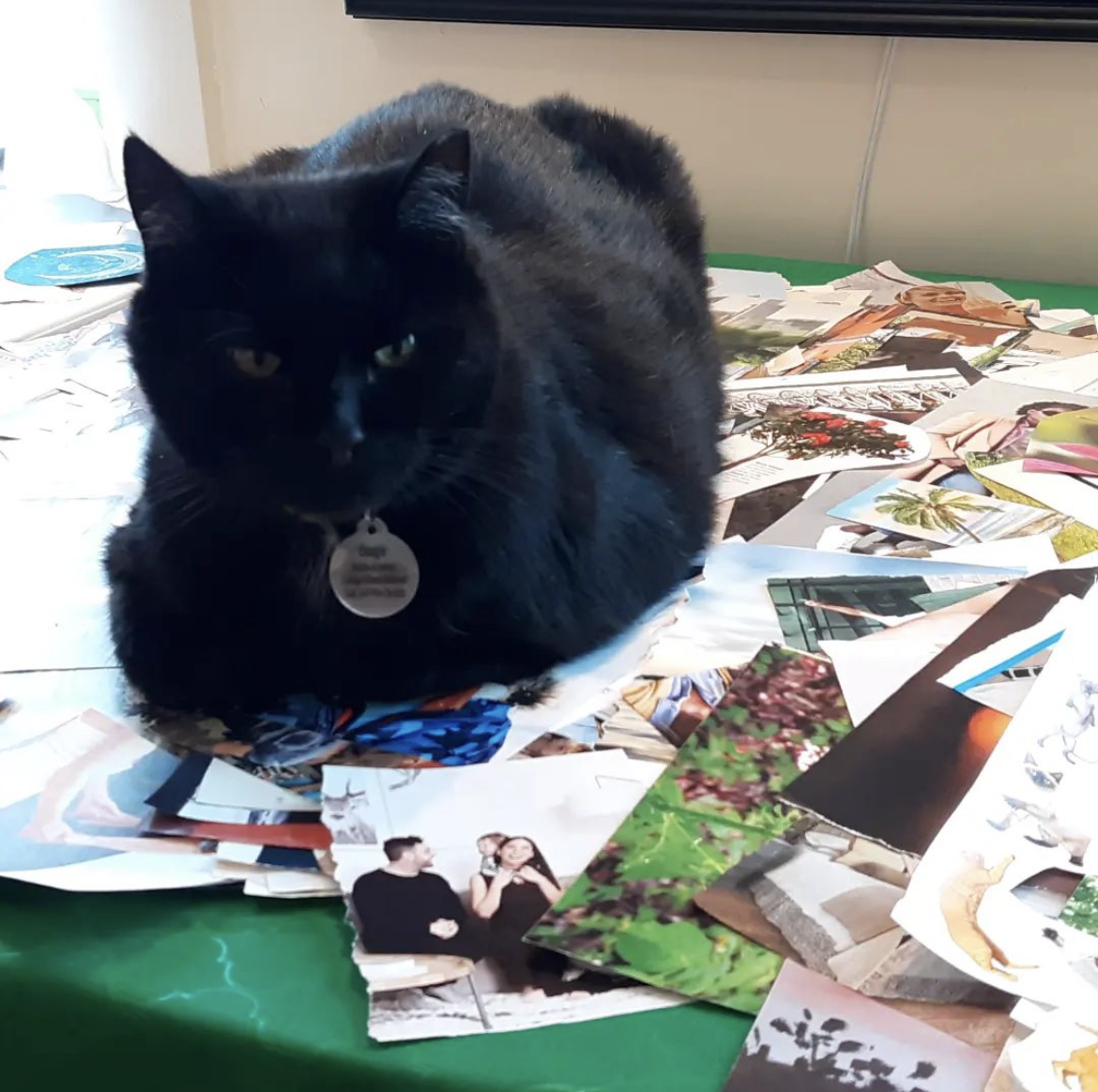 (Doogie likes to sit on my huge collection of magazine images but that is of course part of the fun!)
Vision Board 2023
Being a visual person, this helps me solidify my ideas. And it is addictive! I remake my life plan each year.
If you would like to create your own artistically beautiful life plan I invite you to join us for...
Create Your Visionary Life Plan
, starting October 21st.
(We will have thousands of collage images to choose from to create our plans! All materials provided.)
Also as always we will be doing our annual
New Year's Vision Board Workshops
as well. Grab your place while there are still spots available.
Take it from the author of Goosebumps...
"
If you do enough planning before you start to write, there's no way you can have writer's block. I do a complete chapter by chapter outline
."
- R.L.Stine
Planning is how you can create 62 tween thrillers OR ANYTHING ELSE YOUR HEART DESIRES.
Get clear, create a road map for yourself and be ready to take action.